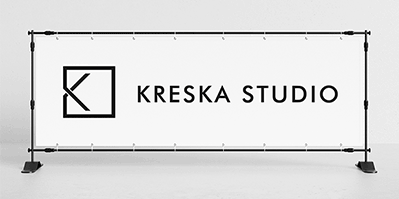 I founded Kreska Studio in 1996 – because I believed and do believe that good designs affect the life of each of us. They affect our emotionality and intellect. They make reality and everyday life more of an experience for us, not unnoticed or avoided.
We are a design studio. We specialize in visual communication, i.e. we influence the exchange of information between design and audience. This multi-level communication employs a wide array of means and achieves the planned effects.
We create visual identification of companies, brands, events and products, designing posters, publishing graphics (eg books, newspapers), illustrations, packaging, web design. We are seamlessly move between the physical and virtual worlds. We have many years of experience. We design carefully. We observe the present. We analyze the customer's needs and individual preferences. We propose solutions that enable the realization of these needs. We always make it on time.
We design intelligently, with openness, passion and responsibility. We derive satisfaction from the achieved effects.
You can check it. I invite you.
Bożena Cichecka